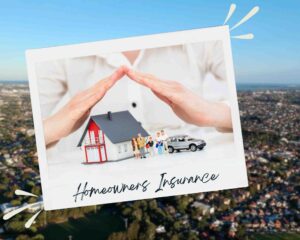 What you need to know about Homeowners Insurance in California today
Beginning in late 2022, three of California's largest insurers either completely paused or greatly limited new home insurance applications, destabilizing the insurance market.
Insurers have pointed to current California insurance laws, increased wildfires and costly reinsurance premiums as their main reasons for the new coverage limitations.
How is California's home insurance market changing?
Although California's home insurance landscape has made headlines more recently, like Florida, trouble has been brewing beneath the surface for years, with coverage challenges ramping up in late 2022. The timeline below illustrates how some of California's major home insurers have reevaluated their role in the California home insurance market:
Why are insurers limiting new policies in California?
There is no one answer to why each provider has decided to pump the brakes on the California home insurance market. Rather, there are several key reasons. California's state insurance regulations, inflation, increased wildfires and heightened reinsurance costs have all contributed to the current California home insurance crisis.
Proposition 103 and the California Department of Insurance
If it has become increasingly expensive for California home insurance companies to write policies without limitations, why can't they just raise their premiums to adjust? The answer lies with a 34-year-old piece of California state legislature, Proposition 103.
Proposition 103, or Prop 103, was passed in 1988 to protect insurance policyholders from unjust rate hikes across auto, property, life and casualty insurance. Under Prop 103, insurance companies are required to submit rate increases in excess of 7 percent for approval by the California Department of Insurance. Like any process that involves government approval, it typically comes with red tape.
Proposition 103 grants insurers the right to rate approval in 60 days. However, the California Department of Insurance currently requires insurers to waive their Prop 103 rights to a fast rate approval. The approval process, which typically averages about six months, slows down the rate raising process, essentially freezing home insurance rates at an unsustainable rate. With unsustainable rates in place and no quick course of action to raise them, insurers may be forced to limit new policies to remain financially solvent.
The California Department of Insurance not only inhibits how much insurers can raise rates, but also how they are able to calculate rate changes. As it currently stands, insurers are unable to incorporate wildfire modeling into rate calculations and are limited to historical data when determining rates. While this may have worked in the past, California's wildfire risk has escalated from dangerous levels to unprecedented.
Wildfires
California is home to a suite of different natural disasters. Earthquakes, landslides and wildfires devastate the natural landscape and put millions of homes at risk for catastrophic damage. Sometimes, disasters even go hand-in-hand. After a wildfire, burnt soil becomes more water-repellant, allowing even small amounts of rainfall to produce a flood or landslide.
California's wildfire risk is unlike any other state. Over two million homes in California are considered at high or extreme risk for wildfire damage, and the state continues to top lists of most acres burned per year. Even more frightening, wildfire season has expanded from a couple of months to over half the year.
Keep in mind: Without the recourse to raise rates to account for the astronomically high cost of wildfire losses, some California insurers are all but forced to limit new policy applications in order to have enough funding to pay out current policyholder claims.
Inflation
Inflation has affected everything from the cost of a dozen eggs to airline tickets and, most relevant to home insurance, the cost of rebuilding materials like wood and shingles. From January 2019 to June 2023, the producer price of construction materials increased by nearly 40 percent. To put this figure into context, the consumer price index peaked in June 2022 at 9.1 percent. Although inflation has cooled since summer 2022, experts agree that it continues to present problems for homeowners.
Such drastic rises in raw construction costs pose serious risks to insurance providers' financial solvency. When you pay your insurance premium, an insurer takes part of that payment and puts it in reserve, which it uses to pay out claims. If claims become too expensive — and too frequent — the insurer may be unable to make good on its promise to pay them out.
What's next for the California home insurance market?
On July 13, 2023, the California Department of Insurance held a public workshop to discuss modernizing Prop 103 to allow insurers to apply wildfire modeling to their rate calculations. Catastrophe modeling is already used to calculate earthquake endorsements and for fires following an earthquake. If Proposition 103 were amended to account for wildfire modeling, it might persuade home insurance providers to lift their policy limitations.
California's insurance problems are solvable. It's a matter of getting the right premiums for the losses
California's home insurance market does need changes, but they will not happen overnight. While homeowners and insurers alike await industry overhauls, it places mounting pressure on California's FAIR plan. The FAIR plan is a last-resort home insurance option for homeowners who have been unsuccessful in the private market. If your home is extremely high risk, such as those located near wilderness areas with high wildfire potential, you may be able to apply for a policy through this plan.
What can California homeowners do to secure affordable coverage?
If you are buying a new property or need new insurance on your existing residence, shop around and try several different avenues. Also obtain the insurance in the first 2 weeks of the months as some insurance companies, like Farmers, now have a cap on how many policies they bind for the month. Once the cap is reached, they stop binding policies until the 1st of the next month.
If you are a new California homeowner looking for a policy, you likely still have options in terms of coverage.
California home insurance options
Many of the best home insurance companies in California are still receiving new homeowners insurance applications. In fact, there are still over 100 insurers writing home insurance policies across the Golden State. While searching for a new policy, you may want to consider the following:
1. Evaluate your needs. Before you begin shopping, you'll first need to know how much home insurance you need. The answer won't be the same for everyone: your personal belongings, your home's characteristics, where your home is located and your own comfort with risk will determine what policy type you could need, what endorsements may be relevant for you and how much coverage you may want.
2. Make a list of priorities. If getting an affordable policy is high on your priority list, you may want to look at providers that offer cheaper rates. Or, if you require specialty coverage, you might consider insurers that offer unique endorsements. Wildfire will likely be a named peril in your policy, but you may want to purchase an earthquake endorsement as well.
Gather quotes. Once you have a stronger idea of what you'd like your policy to look like, you can begin requesting and comparing home insurance quotes. During the quote process, you can also get a better understanding of costs for additional coverage types